Oracle® E-Business Suite Managed Services
Oracle® E-Business Suite Managed Services
Oracle® E-Business Suite Managed Services
Through our years of experience in bringing together and optimizing systems and applications, RENAPS has developed specialized expertise in Enterprise application integration – providing effective implementation of applications to support your business processes and achieve business results.
Oracle® implementation project planning

System design and business blueprint

Oracle® implementation project management and program management

Business process redesign and definition

Gap analysis between industry accelerators and client business requirements

Organizational change management and employee communications

End-user training

Form and report definition

Data migration strategy and mapping

Technical infrastructure upgrades

Business processes and systems integration

Functional expertise in key Oracle® EBS modules and bolt-on systems
Enables the IT organization to focus on areas where it can add value vs. primarily monitoring

Oracle® Infrastructure Managed Services
Quality delivery
RENAPS outcome-based delivery model and rigorous governance framework achieve the results you expect.
Choice and flexibility
RENAPS offers a wide spectrum of innovative solutions that are designed for clients of all sizes and adaptable to their unique needs.
Transforming creativity into a commodity
RENAPS professionals provide industry leadership through our cost-effective and innovative service center.
Best practices that deliver short, medium and long-term results
Our Managed Services Approach
It goes without saying that excellence in IT governance is a key prerequisite for delivering IT services and optimizing available technologies at the best possible cost. RENAPS' managed services models ensures your business strategies are aligned with your IT priorities. Our management framework fosters operational excellence in accountability, control and service delivery.
IT governance model
Outcome-based model
Global delivery model
Transition management
IT governance model
The model is based on four fundamental principles
Clear division of responsibilities to eliminate redundancies

Best practice processes for service delivery across the IT delivery chain

Concise, fact-based reports for the IT management team

Organizational structure and management framework
RENAPS IT governance model
RENAPS IT governance model is based on an optimal division of responsibilities and goes far beyond traditional management models and those that focus on cost provisioning and labor arbitrage. RENAPS IT governance model allows clients to maintain optimal alignment of strategic IT functions to meet their business needs and increase competitiveness, as well as to apply best practices in order to reduce costs and delivery time for operations and special projects alike.

Patrick Hamou

President, RENAPS
Outcome-based model
Our services offer clients the following advantages
Predetermined results and predictable costs

Preservation of the client's IT knowledge and expertise

Protection of the client's IT investments

Short, medium and long-term savings adapted to changing client needs

Use of methodologies, tools and processes to respect performance commitments and deliver cost controls and continual productivity improvements

Operational excellence through the use of best practices, regularly reviewed to ensure their long-term applicability

Commitment to provide high-quality services aligned with predetermined service levels and prices

Risk mitigation
Global delivery model
At RENAPS, we invest to meet our clients' future challenges through a full-service portfolio and flexible delivery options that balance cost, quality and risk. Our best-fit delivery approach includes our unique client proximity model that provides for local resources to deliver the quick response and local accountability required for success. Through these local teams, we offer onshore and nearshore options that include the pool of skilled resources of 6,000+ members.

Jean-Pierre Xanthopoulos

Global VP, Strategic Planning
Transition management
RENAPS proven transition methodologies, practices and processes focus on results and identify sustainable opportunities for streamlining and strengthening your operations. Our approach is supported by a rigorous project management framework and effective communication and governance.
Minimizing and mitigating risk

Ensuring knowledge retention

Providing operational stability

Delivering sustainable value
Not your typical services partner
SPECIALIZED EXPERTISE
Elite technical talent to help you use technology for competitive advantage. Transform for velocity, automate for efficiency, and maintain operational excellence for security, reliability, and performance.
FLEXIBLE CONTRACTS
RENAPS offers flexible, month-to-month contracts, so you are not locked in long term. You can easily increase, reduce, or cancel your contract with only 30 days' notice, which lets you try our services and experience the RENAPS difference risk free.
BEST-IN-CLASS SECURITY
Top talent, mature methodologies, and industry-leading tools for complete peace of mind. Our advanced, secure service delivery processes provide the industry's best standard of care for our clients.
COMPLETE TRANSPARENCY
See exactly what services are being delivered, when, how, and by whom. Our transparent processes and up-to-the-minute reporting ensure you are kept informed at all times about your systems.
Why RENAPS ?
15+ years of experience in application services for large companies and government organizations across the globe;
Local team with a strong track record of quality delivery and high client satisfaction;
Flexible, best-fit delivery model, including onsite, onshore, and nearshore options;
RENAPS' experience and skillset spans applications beyond Oracle® E-Business Suite: Oracle® Fusion, PeopleSoft, JD Edwards and Hyperion solutions. We can either deliver a new solution or integrate with your existing applications.
End to End E-Business Suite Managed Services Scope
Our E-Business Suite managed services englobes all functional, end-user, DBA and customization/development services covering virtually all aspects of the managed services
Software Management

Change Management

Printer Management

Release Management

Access Management

Performance Management

Incident Management

Problem Management

Monitoring

Continuity Management

Configuration Management
We earned their trust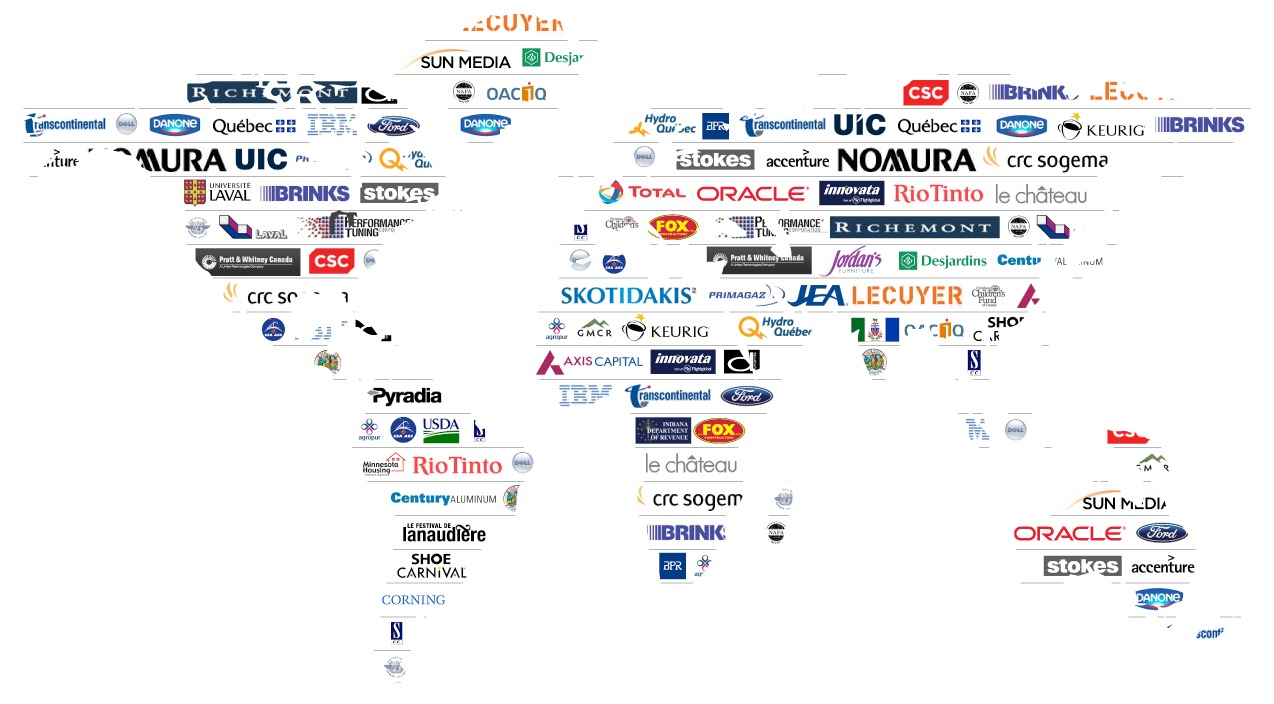 Contact Us
Address:101 Boul. Marcel Laurin, suite 300,
Saint-Laurent, QC, H4N 2M3
Phone:1-888-987-3627
Email:info[[@]]renaps.com
Fax:(514) 221-3647
Contact Us