IT Consulting Services
Tailored Consulting Services
Each one offers distinct advantages so our clients can benefit from tailored service levels, tangible savings and the option to share risks and accountability, making our service proposal unique in many respects. RENAPS can accompany you as you choose the most appropriate consulting services delivery mode for your projects in order to guarantee an optimal result, specifically tailored to your internal workings.
Accompaniment
Providing strategic support and extra resource to meet specific or ad hoc IT needs
Turnkey project mode
Our center of excellence ensures the implementation of IT projects requiring the integration of various technologies
Center of Excellence
Providing access to our CoE in order to allow you to innovate in achieving these outsourcing projects
Why RENAPS?
Choose RENAPS Consulting for faster adoption and return on investment across IT solutions—from application development to technology solutions. With our deep expertise, RENAPS consulting helps you succeed with architecture, planning, implementation, upgrade, migration, and expert services.
Our track record
RENAPS has provided consulting services to over 185+ customers globally. Our consultants are involved in the following areas:
Strategic consulting;
Applications development and ERP;
Infrastructure and networking;
Databases and Middlewares;
Architecture;
Security;
Oracle® Licensing Optimization (ULA).
IT Consulting Services: Satisfied Customers, Total Consulting man-days, Employee Retention
We earned their trust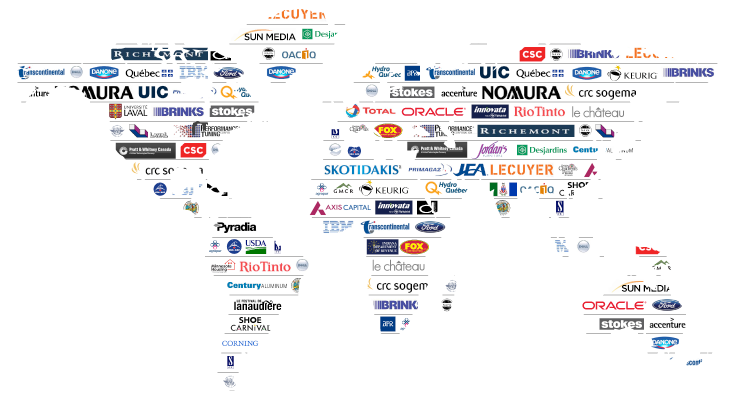 Our Values
Quality
Monitoring the quality and conformity of its services and installations to the applicable regulations while also observing industry standards;
Employees
Ensuring and promoting the professional and personal growth of its employees, notably by developing their skills, encouraging their autonomy, and supporting social innovation;
Diversity
Cultivating its cultural diversity, integration policy, and reinforcing team spirit;
Loyalty
Ensuring a loyal and balanced relationship with each of its partners, sub-contractors, and suppliers;
Best standards
Promoting financial transparency, anticipating risks, and promoting the best standards in matters of enterprise governance;
Growth
Ensuring profitable growth in both its value and professionalism.