ORMIT™-Jasper: Migrate from Oracle Reports to JasperReports
Following
the
ORMIT
Analysis,
the
Oracle
Reports
to
JasperReports®
Migration
Solution
includes:
A detailed roadmap for JasperReports® migration
A modernization assessment study
Detailed planning documentation
Functional and technical improvements of the existing reports in JasperReports®
Automated Migration
Optional Installation and configuration of the JasperReports® Components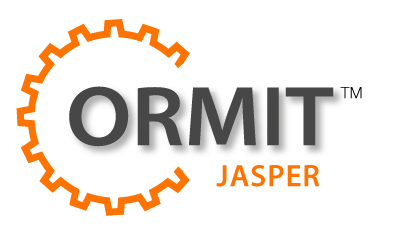 ORMIT™
-
Jasper
Makes
Business
Sense
At least 50% cheaper than a manual migration
SAVE
MONEY
50%+
CHEAPER THAN A
MANUAL MIGRATION
Automated migration will save you considerable time
SAVE
TIME
75%+
TIME SAVED WITH
AUTONOMOUS MIGRATION
ELIMINATE RISK
ELIMINATE
RISK
90%+
LESS MIGRATION
ERRORS
Why
ORMIT™-Jasper?
ORMIT™-Jasper is an automated migration solution which offers the following benefits compared to a manual migration:
50-90% Time Savings

Significant Cost Savings

Minimal Migration Risks

Quality Maintainable Code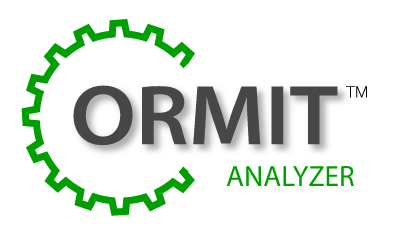 Step 1 - Analysis
ORMIT™-Analyzer estimates, in only 5 days, the time and effort required to complete the migration from Oracle Reports to JasperReports® gatherhing the following type of input:
Ray scan of Oracle Reports;
Object count;
Ratio of unused objects (dead-code) & redundant code;
Business logic distribution;
Source code quality & dependencies;
Runtime references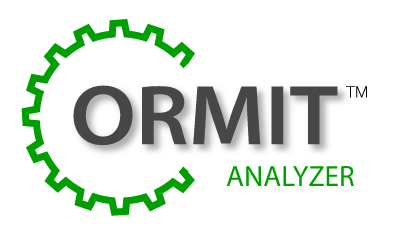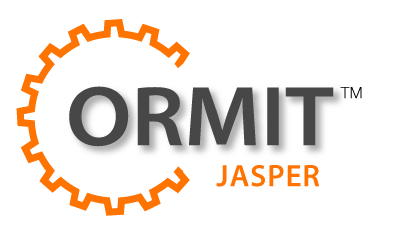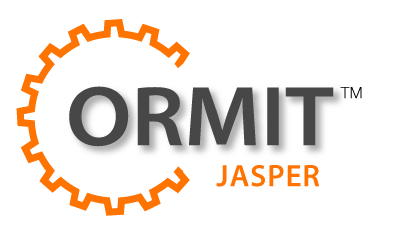 Step 2 - Reports Conversion & Migration
ORMIT™-Jasper is a simple and powerful tool for migrating Oracle Reports to JasperReports®. It is an automated tool that will reduce the cost of the migration by 50-90% depending on the complexity of the reports.
Reports analysis
Code clean up & migration preperation
Data model & Layout migration
Manual fixes
JasperReports reports testing & deployment
ORMIT™
is
cost
effective
ORMIT™ is cost effective
Migration project timeline
ORMIT-Jasper makes it easy to migrate from Oracle Reports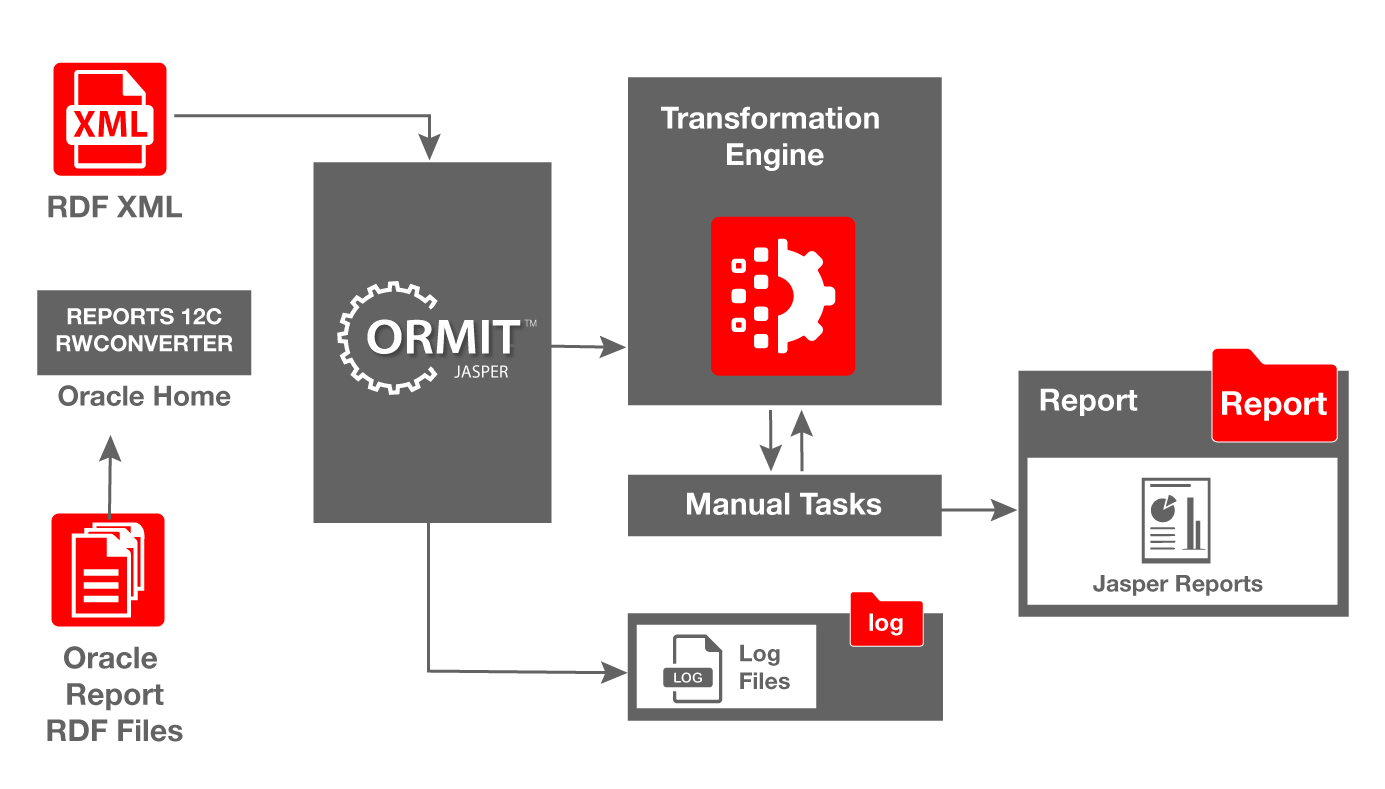 Why
Renaps?
With more than 20 years of experience, RENAPS has positioned itself as a trusted partner of many high profile brands. Our unparalleled knowledge of the ins and outs of Oracle products make us the ideal partner to help you make the most of your Oracle systems.