Database, Middleware & Infrastructure / Cloud Support
Oracle® Database and Middleware Managed Services
Anytime, Anywhere DBA Services
Database Managed Services
We support the Oracle® technology operations, processes, and all infrastructure needs, achieving efficiencies, cost savings and other strategic business outcomes of our customers;
This is the reason why more than 60 CIOs rely on us for cost-effective, innovative and secure infrastructure services, solutions and consulting;
We offer our clients cloud computing and managed security services, all supported by a unique enterprise service management toolset. These are just a few of the areas where our technology, industry, and domain experts are driving innovation and operational improvements;
Our team covers Oracle®, MySQL, Sybase, and MS SQL on all hardware and OS platforms.
Your red stack is covered with us
Via our Center of Excellence, RENAPS provides Oracle® Managed Services covering Database, Middleware and E-Business Suite DBA services. Our service guarantees that your enterprise Oracle® environments are managed holistically utilizing Industry Best Practices while surpassing all requirements.
Best practices that deliver short, medium and long-term results
Our Managed Services Approach
It goes without saying that excellence in IT governance is a key prerequisite for delivering IT services and optimizing available technologies at the best possible cost. RENAPS' managed services models ensures your business strategies are aligned with your IT priorities. Our management framework fosters operational excellence in accountability, control and service delivery.
IT governance model
Outcome-based model
Global delivery model
Transition management
Oracle® Infrastructure Managed Services
Quality delivery
RENAPS outcome-based delivery model and rigorous governance framework achieve the results you expect.
Choice and flexibility
RENAPS offers a wide spectrum of innovative solutions that are designed for clients of all sizes and adaptable to their unique needs.
Transforming creativity into a commodity
RENAPS professionals provide industry leadership through our cost-effective and innovative service center.
As the volume of business data continues to grow exponentially and the complexity of Stokes' database and IT infrastructure expand, the risk of business disruption becomes greater unless we can rely on an experienced database management team with strong Oracle® expertise such as RENAPS.

Patrick Béland - IT Director, Stokes Stores, Montreal. Quebec
Oracle® Database and Middleware Essentials
Proactive monitoring and administration

Backup & recovery planning

Migrations and upgrades

Architecture and design

Performance Monitoring and optimization

Storage management and capacity planning

High availability and scalability

Security administration and maintenance
Proactive, Secure, Complete.
Unique Highlights of our Managed Services
7 x 24 Secure VPN monitoring of your database(s)
Benefit from our Certified DBA's to handle any specialized needs (Oracle, Microsoft, IBM, MySQL, NoSQL)
Proactive monitoring and administration
Performance monitoring and Optimization as required
Security compliance and administration
Migrations and Upgrades
Remote support hours do not expire. Unused hours are rolled over month to month and year to year
Monthly costs are fixed. Regardless of amount of hours used per month
Regularly scheduled conference calls and on site meetings to review database and middleware environment
Available DBA training and tutoring
RENAPS Remote DBA services
Not your typical services partner
SPECIALIZED EXPERTISE
Elite technical talent to help you use technology for competitive advantage. Transform for velocity, automate for efficiency, and maintain operational excellence for security, reliability, and performance.
FLEXIBLE CONTRACTS
RENAPS offers flexible, month-to-month contracts, so you are not locked in long term. You can easily increase, reduce, or cancel your contract with only 30 days' notice, which lets you try our services and experience the RENAPS difference risk free.
BEST-IN-CLASS SECURITY
Top talent, mature methodologies, and industry-leading tools for complete peace of mind. Our advanced, secure service delivery processes provide the industry's best standard of care for our clients.
COMPLETE TRANSPARENCY
See exactly what services are being delivered, when, how, and by whom. Our transparent processes and up-to-the-minute reporting ensure you are kept informed at all times about your systems.
Overloaded or underused DBA
Many DBAs are either overloaded or simply not busy enough. Many are not used to their fullest potential, often causing them to leave their employer for a more challenging or interesting position. Moreover, if the DBAs are overloaded, there is a higher chance of error and stress, 60% of a DBA's time is consumed on repetitive tasks, which is prone to human errors.
With RENAPS, you can build your flexible plans and contracts, contact us for more details.
Return on Investment
Return on Investment
Oracle® DBA Costs Comparison
Your DBA
Our team
Salary
$60,000
$13,175*
Benefits
$1,800
0
Health Plan
$4,020
0
Retirement Plan
$804
0
Social Security
$4,728
0
Additional Wage Costs
$8,100
0
Training
$3,546
0
Total Annual Costs
$82,998
$13,175*
Total Monthly Costs
$6,197
$879*
Total Savings
70% - 90% savings annually versus a full-time employee
Availability
8am-5pm / 5days
24 hours / 7 days a week
Vacation
2 to 3 weeks
0
7 days
0
*Cost are examples only. Your DBA costs may vary
Quote
RENAPS has been a reliable partner, bright, hardworking and focused. RENAPS consultants have provided cost effective knowledgeable technical advice and support in the planning, troubleshooting, monitoring, evaluation and installation for an efficient database and middleware administration. We have and continue to enjoy a relationship with RENAPS team and solutions that have been professional and productive at the same time as friendly and enjoyable. We highly recommend their services and you will be most satisfied with RENAPS Remote DBA Services.

Patrick Béland - IT Director, Stokes Stores, Montreal. Quebec
We earned their trust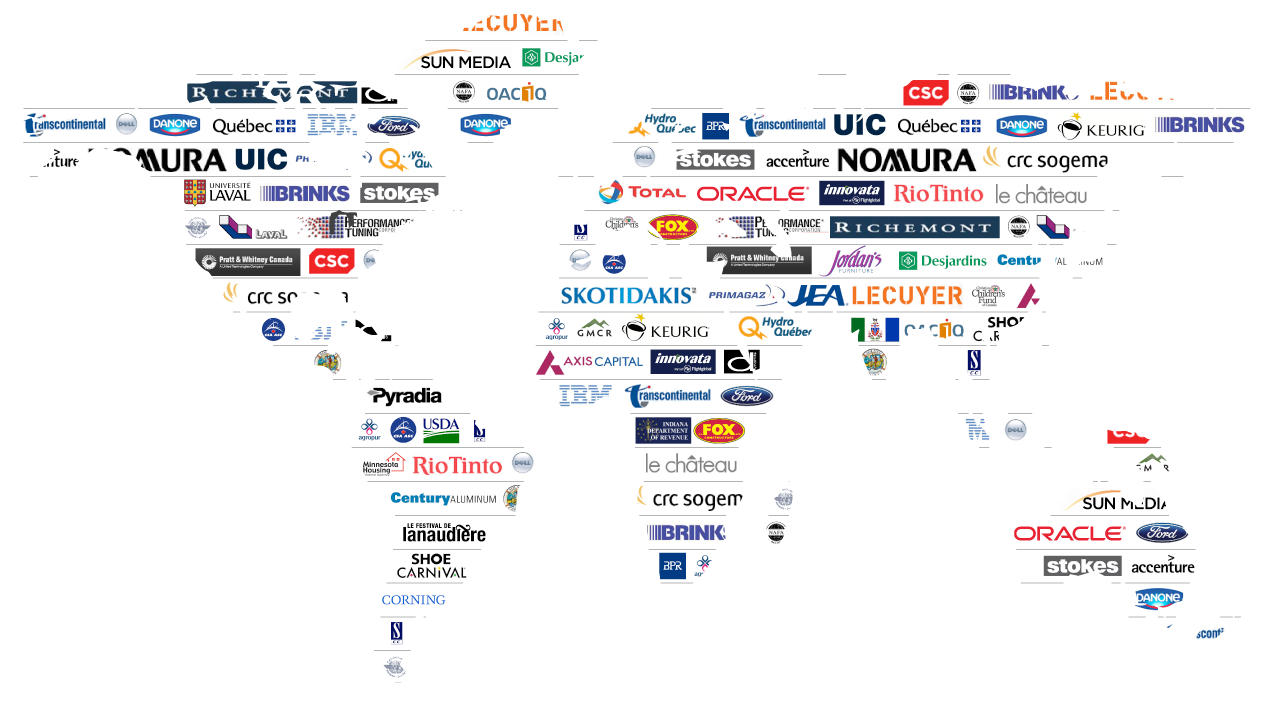 Contact Us
Address:101 Boul. Marcel Laurin, suite 300,
Montréal, QC, H4N 2M3
Phone:1-888-987-3627
Email:info[[@]]renaps.com
Fax:(514) 221-3647
Contact Us