Migrating from Oracle Reports to Bi Publisher with confidence
Migrating
from
Oracle
Reports
to
Bi
Publisher
with
confidence
Posted by Yasmeen Al-Ward on 2019:09:12 15:08:06
Technology is constantly changing: upgrades, migrations, Lift & Shift to the cloud etc… It's hard to keep up and know when to take action, even with the best of intentions.
In this article we will talk about technology migration and specifically discuss the benefits of migrating from Oracle Reports to BI Publisher to help you go from the image on the left to that on the right.
Since Reports will not be part of future Oracle Forms releases, customers are left with the question of what to do. Oracle intends to push Forms customers towards the use of Business Intelligence (BI) Publisher, which is Oracle's preferred replacement for Reports. Therefore, Forms 12c has been delivered with a much easier integration of the BI Publisher Reporting solution.
However, there are other alternatives for Oracle Forms customers including open source solutions such as JasperReports and Eclipse BIRT which both have broad coverage of various data sources. Other lower cost alternatives are available as well, for instance APEX Office Print and PL/PDF which have their pros and cons. Nevertheless, BI Publisher is without any doubt the official successor to Reports . It features high degree of modularization, self-service portal for central reporting solution, bursting and online dashboard and may be covered by Oracle Forms license.
Benefits of Migrating from Oracle Reports to Bi Publisher
Let's start with the benefits of implementing BI Publisher and the new reporting technology, which can be summarized as follows:
Simplified report maintenance and flexibility of layout editor.
Faster development (business users create layouts with familiar desktop tools).
One environment that meets business requirements, removes complexity, reduces maintenance and total cost.
Single template for different output formats.
Global Consolidation, it can support multiple language templates against a single data set.
Integration with Oracle Forms, Discoverer, Application Express (APEX) and lots more.
Hot-pluggable: integrates with any data source, with custom applications via web services or Java APIs.
Why have so many organizations not yet migrated from Oracle Reports to BI Publisher?
The answer is that it's not a simple push of a button process. Some of the fears in migrating from Oracle Reports to BI Publisher include the complexity of reports & the lack of knowledge around BI Publisher
Complexity of reports
This involves the sophistication of queries and the separation between the data model and the layout tools which is something that can only be performed with thorough and in-depth knowledge of the right tools required to accomplish this task. The reports are inherently complicated and were often developed by experts that are no longer in the organization.
This is a big challenge for both the customers and the developers, because it is not only about decoding and recoding, & there will always be weaknesses in the initial code that needs to be dealt with. This is a complicated and time-consuming process.
Lack of knowledge
One of the most important concerns of migrating from an old platform to a newer version is the lack of knowledge for the developers. Ramp up and training require considerable time and resources– time away from performing other core tasks. This type of organizational commitment to developing new expertise doesn't happen overnight.
How to plan a technology Migration?
Being proactive about the process will help you plan and execute the migration. Migrating from Oracle Reports to BI Publisher is not a goal that can be achieved by moving from one point to another straightforwardly. It is a quality triangle with try-vertexes: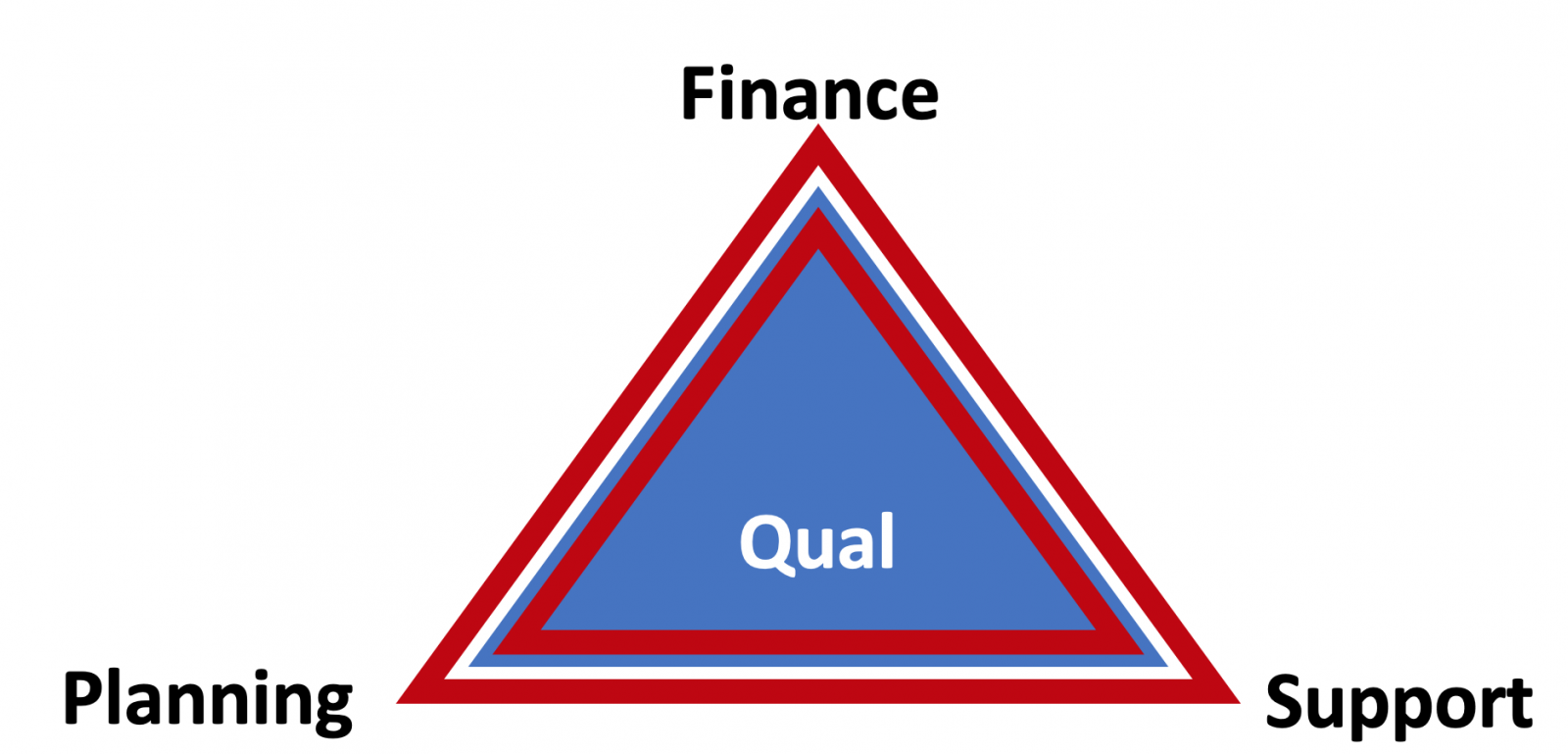 This is a simplified and modified version of the project management Quality Iron Triangle which consists of the Scope, Cost and Time. Finance, Planning and Support are actually more in line with the scope of this migration process.
The Finance Constraint: How does this compare vs the current solution? Do we have the resources in place to train our workforce on this new platform? In most cases, the financial component is a critical factor in selecting the new technology to be adopted.
The planning Constraint: It is important to not only identify what your organization needs now, but what the future requirements will be as well; How can we scale this platform? How many years of usage will we get out of it? How many licenses are required and what types of licences?
The Support Constraint: Finally, identifying the needs such as the design of the environment for the end user, learning scale, support and performance; can be considered as the supporting constraint.
BI Publisher offers a good opportunity for customers to start with a pilot version and thus make it easier for the decision maker to take the right decision. This is the best way customers can choose the right reporting technology that will fit their requirements and achieve their goals.
Conclusion
When it comes to technology migration, analysis and research is wise. Delaying the actual migration out of fear is not. As this article illustrates, most challenges and fears are manageable by, among other things, adopting the above-mentioned quality triangle, managing the financial resources, planning ahead and providing developers with sufficient support.
RENAPS has successfully executed multiple client migrations from Oracle Reports to BI Publisher. The clients using BI Publisher are delighted with the migration processes performed by our teams. Migrating will not affect the look of your reports or the data. Our teams make sure this process goes smoothly and professionally. Our ORMIT™ Suit of tools significantly automates the application analysis and migration process. ORMIT™ performs the migration steps in a user-friendly batch mode when compared against manual conversion process, which is another factor that should be taken into consideration when choosing the right company to assist in the migration process.
For more information on migrating to BI Publisher please contact RENAPS today
Posted by Yasmeen Al-Ward on 2019:09:12 15:08:06