JasperReports vs Oracle Business Intelligence Publisher
Alternatives
to
Oracle
Reports:
Oracle
BI
Publisher
vs.
JasperReports
Posted by Patrick Hamou on 2019:02:18 19:34:00
Htmlarea
The future is clear and it doesn't include Oracle Reports.
The company announced that its official reporting tool is now BI Publisher. It has even bundled BI Publisher with Oracle Forms 12c. Oracle Reports 12c was the last available release of the Reports product. Support for it will continue until 2023.
Oracle is actively encouraging its clients to migrate to BI Publisher touting its many features.
BI Publisher is a robust solution offering many compelling new ways of sharing, developing and displaying reports.
Indeed, RENAPS has successfully executed multiple client migrations from Oracle Reports to BI Publisher. All of our clients using BI Publisher have been very happy with the product.
If you choose to continue working with Oracle then the solution is simple.
If your organization is looking to migrate away from Oracle for whatever reason – high costs, complexity, lack of expertise; there are other options outside of Oracle.
A viable reporting solution to consider would be JasperReports®; an Open Source alternative.
It is possible to migrate all of your Oracle Reports to platform outside of Oracle without compromising the look of your reports or the data. RENAPS has run smooth client migrations from Oracle Reports to JasperReports® as well.
The technology you chose will impact your business for the next 10+ years. Below is a breakdown of both solutions. Both present advantages and disadvantages and the choice will likely come down to fit.

Oracle BI Publisher
Oracle Business Intelligence Publisher (BIP) is a powerful enterprise reporting system that enables organizations to generate highly flexible and user-friendly reports in a wide variety of formats.
Previously known as XML publisher, BI Publisher is based on XML language. Data sources can originate from Reports, Excel files, Web services & more. Reports can be generated in multiple formats as well including HTML, Excel, Word, Powerpoint, and of course XML.
A fundamental difference between Oracle Reports & BI Publisher is that in BI Publisher, the data model, language and layout are separate. This helps when creating multiple reports with different layouts but from the same data source.
Benefits of BI Publisher
Highly formatted and interactive
Flexible layout editor
Connectivity to any data source
Scheduling and bursting (sending thousands of personalized reports simultaneously)
Hot-pluggable
Pre-integrated with Oracle Forms, Apex and more
Wide range of delivery support (Print, Fax, Email, FTP/HTTP etc.)
Multi-language support
Robust visual analytics
Mobile compatible
Infrastructure: Weblogic server or available as cloud service
It is important to note that the migration from Reports to BI publisher is not automated and requires some manual fixes. Learn about our reports to Bi publisher migration product ORMIT™ BIP.
One roadblock to companies adopting BI Publisher is its prohibitive cost with sky high licensing fees for those not already running the Oracle Application server Suite (iAs).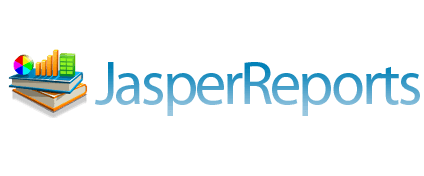 JasperReports (Open Source Solution)
JasperReports® is an open source solution powered by TIBCO Jaspersoft. This software solution has been downloaded over 14 million times and is widely considered as one of the most cost effective and robust reporting platforms. It is powered by the Jasper report server built on a modern web-based architecture.
JasperReports is written in Java, a reason for its appeal and wide use.
Benefits of Jasper Reports:
Java based
Cost-effective
Multiple export formats available (XLS, XML, CSV, HTML, PDF, DOCX etc.)
A wide range of data sources (JDBC, EJB, POJO etc..)
Mobile friendly
Ability to design Ad hoc reports
Infrastructure: Open java server architecture
A few drawbacks of using Jasper reports are that you will need significant manual work in transitioning your reports from Oracle since Jasper has no PL/SQL support.
While there are other open source options including BIRT and Crystal, if you are looking for an open source solution to free yourself from dependency of Oracle products, we recommend going with Jasper Reports. Find out more on how RENAPS can help you migrate from Oracle Reports to Jasper Reports
Verdict
Each platform presents its advantages and disadvantages.
BI Publisher is robust, flexible and uses XML which enables users to change report formats within Microsoft Word. The separation of the data model, language and layout is also a step up from Oracle Reports.
On the other hand, it is prohibitively expensive if not covered by other licenses.
JasperReports is a less costly alternative running on Java, a great advantage if your team knows the language well.
The idea of breaking away from a dependency on Oracle products is also intriguing for organizations that have paid hundreds of thousands of dollars to Oracle already.
It is not an equal to BI Publisher when it comes to enterprise level needs lacking for example the ability to create rich graphs.
Ultimately, both platforms should be able to replicate the reports you are used to from Oracle Reports while each adding its own enhancements and features. The choice you make will depend on, among other things, your team's knowledge and language of preference, the complexity of your reports and your relationship with Oracle. The hard part will likely be converting existing Oracle Reports to either platform. Learn more about how RENAPS can help you achieve a seamless and cost-effective migration.
Posted by Patrick Hamou on 2019:02:18 19:34:00