RENAPS Oracle® Compliance Solution (ROCS)
You should not
STICK YOUR
HEAD IN
THE SAND !

RENAPS Oracle® Compliance Solution (ROCS)
ROCS is a powerful combination of Software + Service package of Oracle® licensing expertise.
With about 48 % of the market, Oracle® is the industry' s most popular database by more than a two and a half one to margin.
Unfortunately, Oracle® customers are often struggling to track their Oracle® license entitlements, resulting in' shelfware' or difficulty complying with the terms of their software license agreements.
Oracle® software can easily be installed without IT oversight or approval creating the risk of unintentionally using more installations than were purchased. This inevitably results in time consuming audits and unexpected bills.
RENAPS specialized Oracle® Licensing Services deliver an automated, exible framework for Oracle® license optimization.
RENAPS Oracle® Compliance Solution
SOFTWARE LICENSE AUDITS
0%
Of entreprises faced SOFTWARE LICENSE AUDITS from their software vendors
ENTERPRISES AUDITED
0%
Of enterprises were audited or underwent a license review by Oracle®
NON-COMPLIANCES
0%
Of our preventive audits identified NON-COMPLIANCES before Oracle® LMS
AVERAGE NON-COMPLIANCE
$0.0M
Average fortune 1000 non-compliance on Oracle® software
WASTE MONEY
0%
Of organisations waste money on under used software (shelf-ware)
ROCS
0%
Of the above facts resolved with ROCS
Our solution include
ROCS enables organizations to optimize their software licensing environment, providing full visibility of software usage and entitlements to reduce costs and minimize compliance risks.
360° Oracle® Software Asset Analysis, Optimization and Monitoring

Unified view of Oracle® software assets

Accurately calculate Oracle® licence consumption

Automatic detection of unused software assets

Proactively address license compliance issues

Advanced license optimization engine

Powerful contract management

One-click compliance report to mitigate under-licensing and audit risks

"What if" Analysis to predict impact of software and hardware changes on licence position

Conduct informed vendor negotiations and software purchases

Accurately budget for future software needs
ROCS is an automated tool, combined with specialized expertise to manage your Oracle® investment
ROCS allows you to allocate your Oracle® assets to business units or projects for better internal budget control.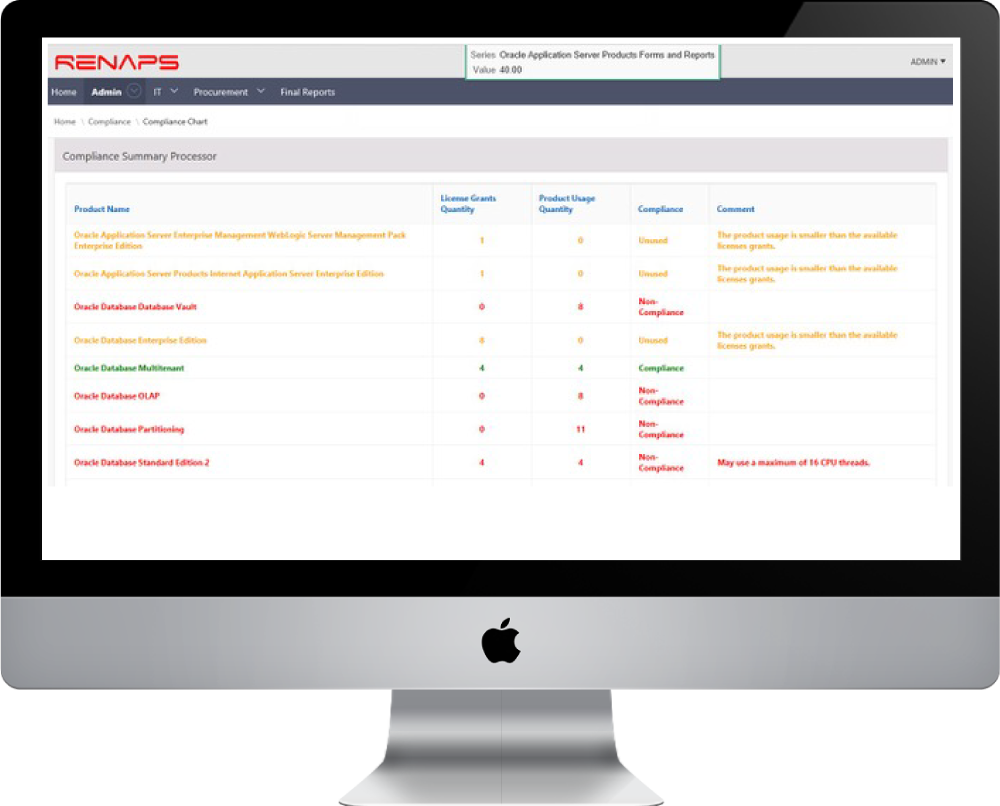 By capturing all of your Oracle® contracts in a single place, ROCS can help you with support renewals, migrating legacy metrics, decommissioning unused licenses and other money-saving approaches.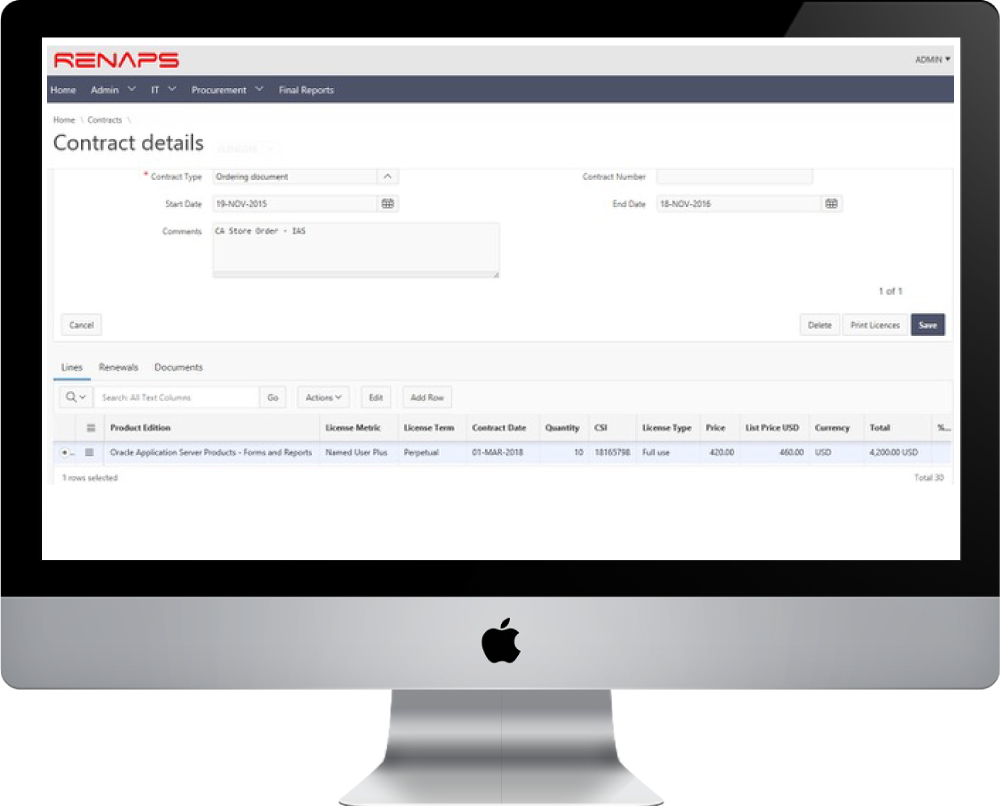 By maintaining and analyzing the inventory of your Oracle® software deployments and entitlements, you are in a better position to negotiate new purchases or defend against a vendor audit.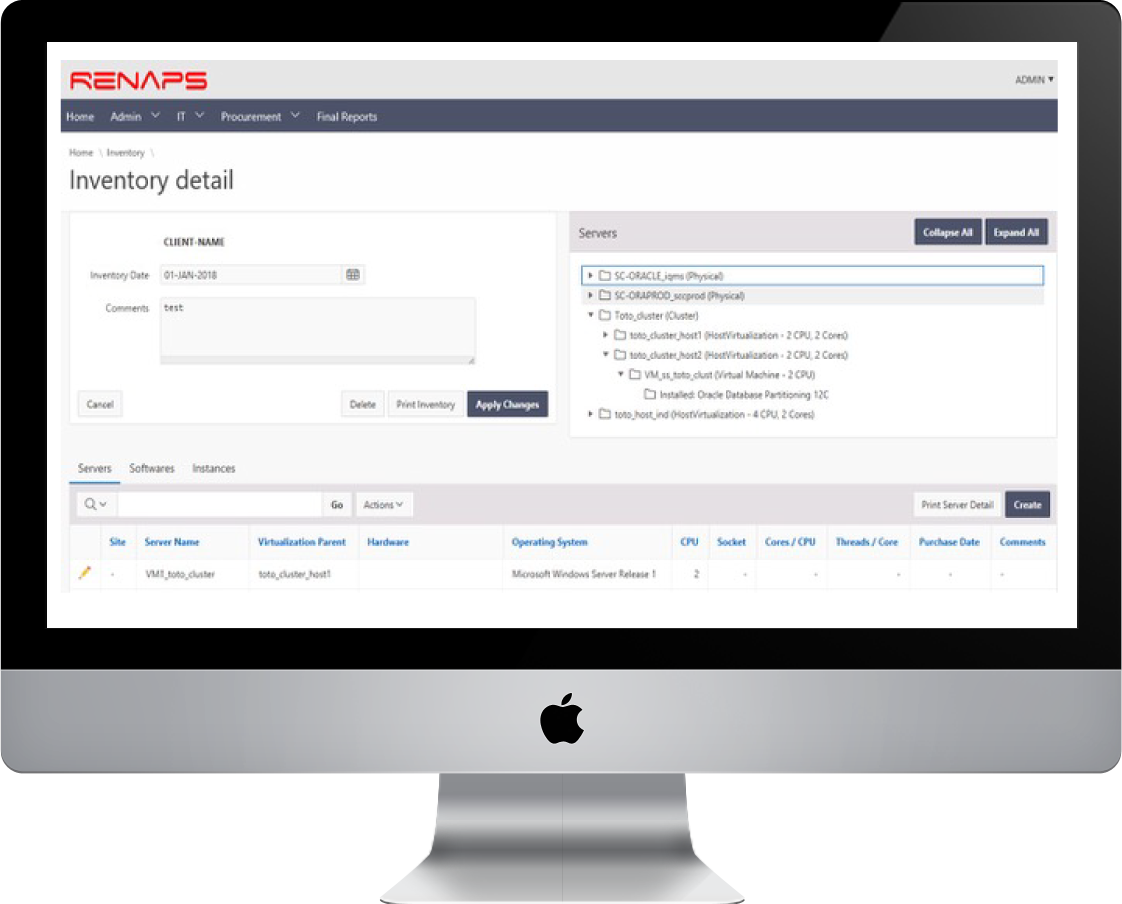 RENAPS' Oracle® Compliance Solution enables stakeholders across the business to access the information they need to make the right decisions
and covers the entire Oracle® product suite.

IS SOFTWARE ASSET MANAGEMENT WORTH THE TIME AND EFFORT ?
Though many businesses often start their SAM programs too late, when they are facing an audit, or when they realize they are over spending on contracts.

COMPLIANCE
Control costs, risks, and complexity with transparency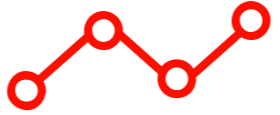 OPTIMIZATION
Get more mileage out of your licenses by knowing what's in them and how you're using them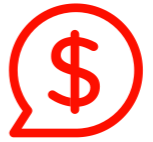 SAVING
Use ROCS insights to lower licensing costs and save time
Why Renaps?
As an Oracle® Platinum Partner, RENAPS is the most trusted source for Oracle® licensing solutions. We offer Free advices to optimize your Return on Investment while working with you to chose the most cost-effective models.
Oracle® Licensing & Support Discount

Strategic Consulting on Oracle® Support Renewal

Oracle® Technology Assessment Consulting

Maximize your Return on Investment
Contact Us
Address:101 Boul. Marcel Laurin, suite 300,
Saint-Laurent, QC, H4N 2M3
Phone:1-888-987-3627
Email:info[[@]]renaps.com
Fax:(514) 221-3647
Contact Us