Customer Testimonials
RENAPS
delivers
fast
implementations
with
reduced
cost
to
our
customers,
learn
how
RENAPS
empowers
its
customers
to
transform
their
business.
Jeff
Valliant,
Vice
President
–
Business
Systems
&
IT
Services,
North
American
Fur
Auction
Inc..

Jeff Valliant
Vice President – Business Systems & IT Services, North American Fur Auction Inc..
"The upgrade from Oracle Forms 6i to 11g using Renaps' ORMIT-Forms™ tools and methodology was a complete success; CRESKIN, our core IT application used throughout the organization in several countries for financials, inventory, cataloging, sales and shipping has been migrated to Oracle Forms 11g taking advantage of the added values provided by the Oracle Fusion Middleware 11g platform" .
Christine
Cloutier,
Project
Manager
of
the
URBANISM
migration
for
the
City
of
Laval

Christine Cloutier
Project Manager of the URBANISM migration for the City of Laval
"This project was a technical challenge for us. The application had to be migrated so that the users saw no difference at all from a functional or performance point of view. The choice of RENAPS Technology was the determining point for this project. Without their technical competencies the challenge would have been much bigger. All risks were covered and the deployment was a complete success. No one would suspect the amount of work and energy invested to simply give the user the illusion that everything looked like before."
Patrick
Béland,
IT
Director,
Stokes

Patrick Béland
IT Director
Stokes
"Renaps has been a reliable partner, bright, hardworking and focused. We highly recommend their services and you will be most satisfied with RENAPS Remote DBA Services."
Jim
Haderer
President
Perftuning
(www.perftuning.com)

Jim Haderer
President Perftuning (www.perftuning.com)
"As a PTC partner on a major Dell Professional Services engagement, RENAPS Technology provided strong support on complex issues as a lead technical advisor, and project manager on behalf of PTC and Dell Professional Services. RENAPS went beyond the call of duty in managing critical resources in order to meet schedules and deliverables under an aggressive and volatile customer schedule. "
Tom
Castriota,
Data
Warehouse
Director,
Nomura
Securities,
International

Tom Castriota
Data Warehouse Director, Nomura Securities, International
"Renaps is the kind of company that gets the job done when they say they will and advises on the potential problem areas that may arise. Their counsel has helped us many times when other DBAs would have just "done the work". Their work was consistently great, and they were extremely reliable, their knowledge on Oracle 10g was both deep and wide, and their attitude towards the team was outstanding. RENAPS was always willing to go the extra mile for the team as well as the project. I highly recommend their work and hope I have the good fortune to work with them again. "
Joe
Gomer,
Senior
Technology
Recruitng
Manager
MRI
Network
-
CompuSearch
Technology

Joe Gomer
Senior Technology Recruitng Manager MRI Network - CompuSearch Technology
"Renaps offers Top-Notch DBAs, some of the best we have worked with. They solved problems that no one else could solve. Because of Renaps, our client looks at us in a whole different light. They are extremely professional, out of the box thinkers, who always over-deliver and never disappoint. It is my privilege to highly recommend Renaps."
RENAPS
delivered
over
500
projects
in
30
countries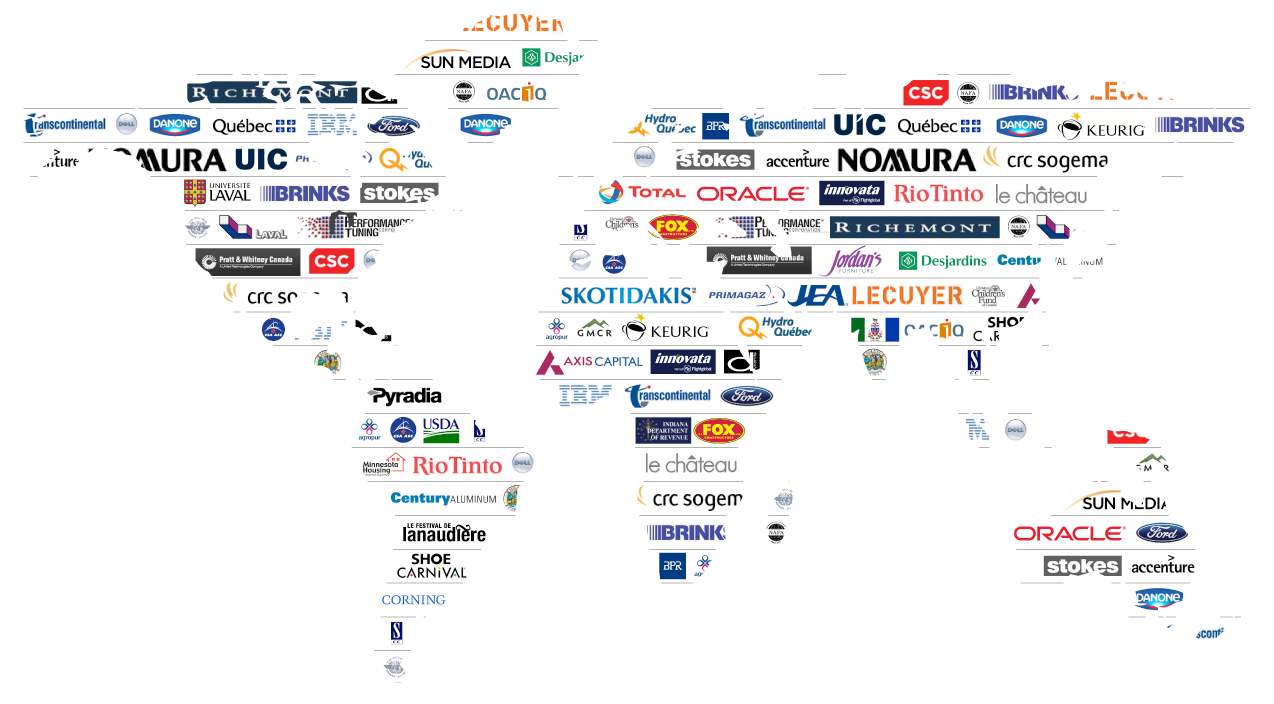 The
goal
as
a
company
is
to
have
customer
service
that
is
not
just
the
best
but
legendary.
Sam
Walton,
Wal-Mart
The goal as a company is to have customer service that is not just the best but legendary

Sam Walton, Wal-Mart