ORMIT™BIP Oracle Reports to Oracle BI Publisher migration tool
ORMIT™-BIP
version
11
Oracle Reports to BI Publisher Migration Tool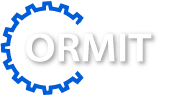 Oracle BI Publisher: A Single Solution for all Documents
Oracle Business Intelligence Publisher (BIP) is a powerful enterprise reporting system that enables organizations to generate highly flexible and user friendly reports in a wide variety of formats. Some of the benefits of BI Publisher include:
Highly formatted and interactive
Unsurpassed performance
Flexible layout editor
Connectivity to any data source
Scheduling and bursting
Hot-pluggable
Pre-integrated with Oracle Forms, Apex and more
Wide range of delivery support (Print, Fax, Email, FTP/HTTP etc.)
Multi-language support
Enhanced security
ORMIT™-BIP is Automatic, Efficient, Simple and Powerful
ORMIT™-BIP is a simple and powerful tool for migrating Oracle Reports to Oracle Business Intelligence Publisher (BI Publisher). It is an automated tool that will reduce the cost of the migration by 50-99% depending on the complexity of the reports.
Oracle Reports 12c may be the last available release, follow the Official Statement of Direction of Oracle®.
Extract of the latest Oracle SOD in regards of Oracle Reports:
Oracle Reports
The last major changes to Oracle Reports were in the 10g release. Since then, there have been limited new features added to the product in Oracle Reports 11gR1 and 11gR2. Development efforts for Oracle Reports since 10g have been focused on stability and bug fixes. We are planning to release Oracle Reports 12c as part of Oracle Fusion Middleware 12c. However, Oracle's strategic reporting solution is now BI Publisher. While Oracle's support of Oracle Reports will extend well into the future, customers should begin planning their migration to BI Publisher. Many Oracle applications and products, including E-Business Suite, Siebel CRM and JD Edwards, have already changed their reporting infrastructure to use BI Publisher as a replacement to earlier reporting tools. "
Source:
"Oracle Application Development Tools Statement of Direction: Oracle Forms, Oracle Reports and Oracle Designer"
With ORMIT™-BIP
Automatically Separate data logic, layout & translation for: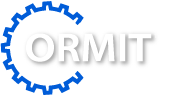 Greater flexibility and reuse
Fewer reports to maintain
Optimizing and centralizing data extraction and document generation process
Challenge: Major credit card PO implementation project with Oracle Reports
90 man-days
3 people
50 Operating Units
With Oracle BI Publisher
3 man-days
1 person
12x faster
Challenge: Major global organization running Oracle Reports
200+ Oracle Reports
Several duplicate reports
Complex to use & manage
With Oracle BI Publisher
30 Publisher Reports (85% reduction)
3 months with one developer
Would you like to know YOUR savings?
ORMIT™ is cost effective
Migration project timeline
ORMIT™-BIP: a few numbers
ORMIT™-BIP Projects completed by RENAPS
Average Savings using ORMIT™-BIP tools compared to manual efforts
Average implementation timeline (weeks)
ORMIT™ helped over 500 customers, in 30 countries